So. I've been blogging twice a week for like a week now and I. Love. It. It's so fun! I hope you guys like it too (because I'm totally not going back).  Hannah just posted her dream house tour, and I loved it so much that I decided to make mine too! I'd say that my style is pretty classic, but minimalist, and farmhouse//country//boho too. Pretty much a little bit of everything, actually!
Exterior
I love it! It's so natural and clean and pretty 🙂

I love this so much! All the windows xD. And those doors are just so pretty! This is like the entrance to the yard, I guess?
Need I say more?
Entry
I really like this entry for a small space because there's seating, storage for shoes, bags, and jackets, and decorations. Entryways are really important because they are the first thing people see of your house!
Living Room
So. Pretty. I love this one! Just imagine another white couch to the right of where the picture ends.
Kitchen
In love! The green/blush accents are so pretty. And the island is so functional! The open shelving (but not too much!) and subway tile are gorgeous.
Dining Room
This is so pretty! I love all the different tones of wood.
Playroom//Family Room
This is so cute! I love how it's kid, family, and guest friendly 🙂
Office
I would probably hog this (sorry kids) but i totally have a reason! It's so fun and bright and girly, while still minimalistic and neat.
Bedrooms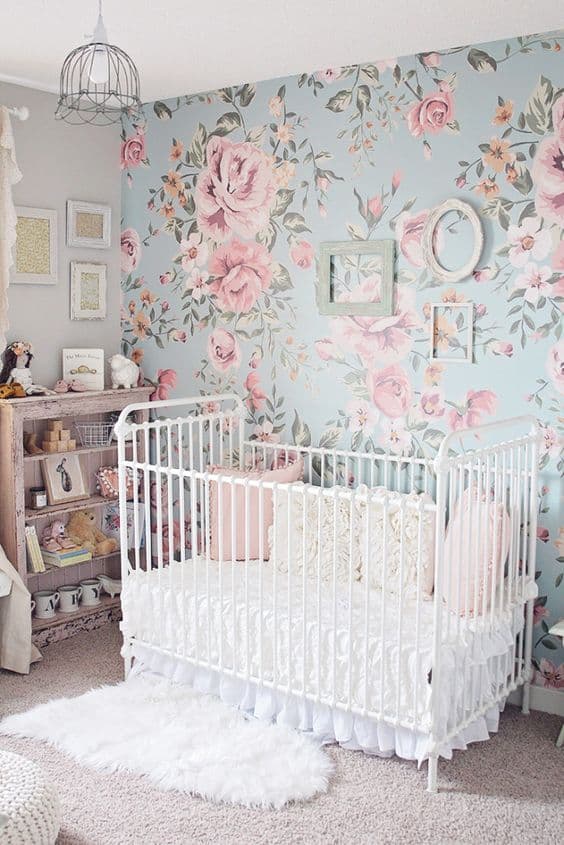 AGG is it wrong to want this bedroom? Also pretty sure that no baby is sleeping in that crib (I hope) because those big pillows are definitely safety hazards.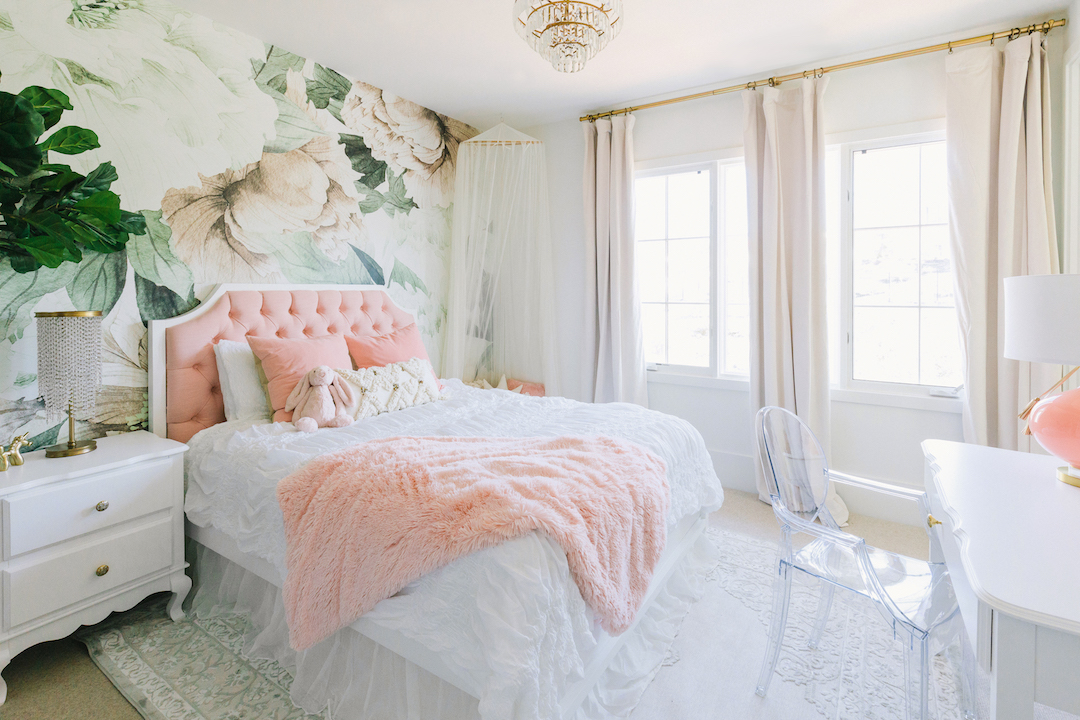 This room is so fun, girly, young, and classy at the same time. I love the lights and the lamp!
I love how this boy's bedroom is unique but not super cluttered.
I love this bedroom! So relaxed 🙂
Bathrooms
This one is so pretty! I love the shower curtain.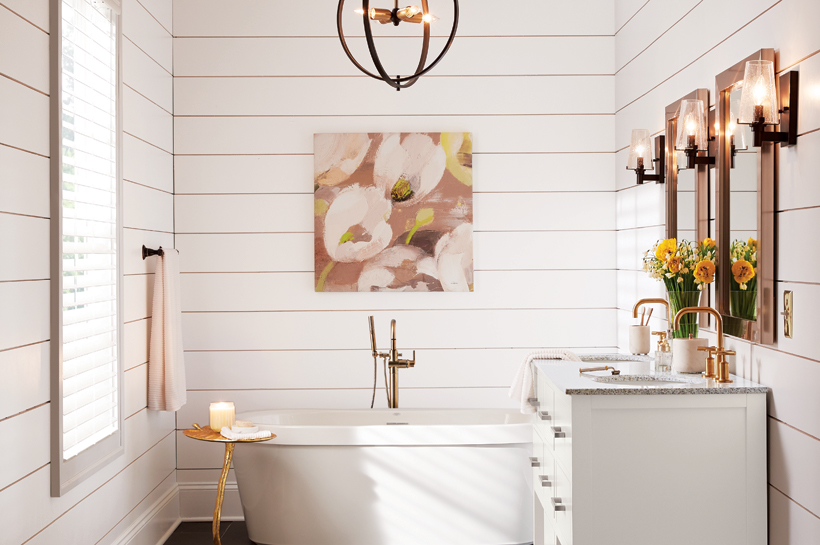 I love this! It's so luxurious and relaxing.
Another bathroom like the first one- I love that style!
This is perfect for kids 🙂 I love it.
I hope you guys enjoyed this! I sure did 🙂