heyo frens!! it's time for another glow up weekly (my fav & yalls fav). this week we're going to be talking alll about skincare. just wanted to start off with a little disclaimer: i am not an expert or professional at all but i'm just going to share the skincare products that work for me and some tips from other people. <33 taking care of your skin is so important & it doesn't have to be a 30 step routine lol (i feel like a lot of people think that!)
---
skincare tips
(these aren't from me lol!! i do use some/most of these but these are all from other sources/experts so no need to worry)
use the right products for your skin type (I have combination skin which basically means that I have an oily t-zone aka forehead, nose, and chin but the rest of my skin is normal! I also have pretty sensitive skin so I use very gentle products)
wear SUNSCREEN! this is a huge one but I will be the first one to admit that I am so bad at this. I have yet to find a good sunscreen that I can put on my face that doesn't make my skin red or look super weird. lmk if you guys have any recommendations in the comments.
maintain a healthy diet & drink lotsa water – another thing that is hard but it helps your skin for sure!
ALWAYS wash your makeup (if you wear any) off before you go to bed – pretty self explanatory but pleaseee don't leave it on lol
also for me my skin is usually pretty clear but around my period I tend to break out more! so a lot of the time your skin can change based on your hormone levels which is honestly just inevitable 😦
& there are many more skincare tips all around the internet and you can always ask your doctor for specific tips for you as well!
my skincare routine
(little warning I use like 2 things hahaha)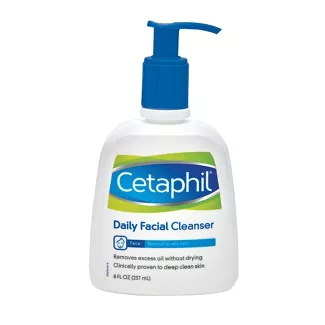 This is the cleanser that I use every single morning and night and I love it!! first of all it's superrr cheap (literally $6 and will last you months) & it also works super well with my sensitive skin. I would highly recommend this and obviously there are higher end options but this is a great inexpensive product!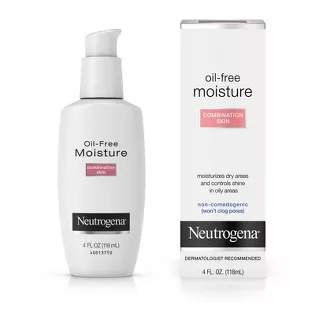 I also love this oil free moisturizer for combination skin! it also works well with my sensitive skin & it is really inexpensive. (linked if you click on the picture)
I also have been using other products like a clinque acne thing lol and different sunscreens! I also sometimes use a cetaphil scrub for my face if I'm wearing a lot of makeup that I need to take off. So I really don't use a lot of products which is totally fine!
thanks for reading this post! let me know your skincare routine & tips in the comments below <33 xo