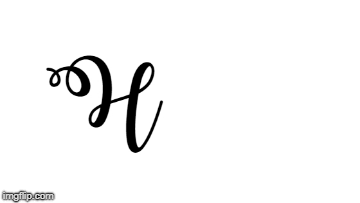 I'm sure y'all have hear me talk about how much I love Omnibus, but today I'm going to unpack and critique it to find out what I really think about it.
If I said it in 7 words, it would be "I love it, but it's really hard." Get ready, though, because today's post is going to be MUCH more than 7 words.
An Overview of Omnibus 1
Here's the "Getting Started" document on the course page (it's the same for Omnibus Primary and Omnibus Secondary, which I'll go over in a minute)
Welcome to your Omnibus ________ Self-Paced Course!
Click the lessons on the left to proceed through your course. Reading
assignments are given at the end of each lesson and are also listed in the
document posted on this course page so you can look ahead.
Omnibus Primary courses have 175 lessons. If you complete five lessons
per week, the course can be completed in 35 weeks. Lessons will take
45-60 minutes, and you will want to allow for extra days for the midterm
and for the final exam. (Omnibus Secondary courses have 105 lessons.
They are intended for a three-day per week schedule.)

Your grade in Omnibus ______ is based on various graded assessments.
Many lessons have short, 10-question quizzes. The last lesson of some
of the books you will study will have a longer book test. These will be
broken into three sections: Grammar, Logic, and Lateral Thinking
questions. In these tests, the Logic questions are weighted more heavily
than the Grammar questions, and the Lateral Thinking questions are
weighted more heavily than both.
The Midterm and Final exams are formatted in the same way as the book
tests, and are each worth 20% of your final grade in the course (40%
total)
First of all, the difference between Omnibus Primary and Omnibus Secondary. They're meant to go together, and if you complete them in the same year, you get History, Logic, and Reading credits for that year.
Omnibus Primary is really deep and meaty, and really hard. There's more lessons and the tests and quizzes are harder and come more often. However, Omnibus Primary is really important. I really enjoyed doing it but found myself getting not the best grades. Some of the books that are included in Omnibus 1 are The Histories of Herodotus (spent 5 weeks on that one) and The Last Days of Socrates (totally random off the top of my head).
Omnibus Secondary is also quite deep, but honestly, more fun. In it, we read books like the Chronicles of Narnia and Till we have Faces (both by C. S Lewis!). It was hard, but the lessons were easier and there wasn't so much packed into each lesson, which helped my grades a little bit. I enjoyed it more, but that's to be expected.
Lesson Formatting
I recommend checking out VPSA.veritaspress.com to try out some sample lessons. I chose self paced, which means I could do it anytime, but didn't have a live teacher. The lessons were prerecorded and included many interactive games and activites. The teachers talked to you, and you went on many field trips where the lessons were recorded in different places. For example, I've been to Greece MANY, MANY times, met President Obama (for real) and also met hundreds of other people. It's super cool!
What did I NOT like?
I've raved over how much I love it, but here's what I don't like about Omnibus 1 Selfpaced.
The reading was a lot, and when you combine both Primary and Secondary, that's multiple hours of reading daily. I didn't love how much time this took (I read really fast, too!)
There was no live teacher. When I had a question or a problem, I had to figure it out on my own.
Tech issues were hard to overcome. I was once stuck on a lesson for 2 days because there was a tech issue. I finally figured it out, however.
You can't repeat tests. The tests are also only 10 questions, so if you miss 3 questions, you get a 70. I have gotten that many times and it's very discouraging!
All in all…
I recommend Omnibus 1. I will say that I was a little young for it but I loved it anyway. My grades weren't awesome (81 and 86) which is very discouraging, but I know I learned a lot. I think that you should try the sample lessons to see how it would go. I know I'll be doing Omnibus 2 next year!